How to Exchange
---
An uncomplicated green exchange system designed to save you dollars
The EAB green exchange system is designed for home DIYers, contractors, and heavy-duty industrial users. What you'll have in common with other users:
You are interested in getting value for your dollar
You prefer to save—by keeping dollars in your pocket
You demand high quality, high performance, and durable power tool accessories
You want to reduce waste, save valuable natural resources, and contribute to preserving our planet
You enjoy the convenience of one-stop-shopping for all your power tool accessory needs
How it works
---
1
BUY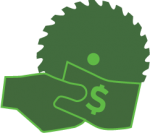 Browse our selection of over 500 exchangeable power tool accessories to find the right product for your job
Be sure to select EAB brands included in the green exchange system—they are Exchange-A-Blade and RazorBack brands
Make your purchase (find a store)—only your first purchase is at full retail price
Start using your exchangeable product and enjoy the high performance
Note: If you can't find the EAB product you need, ask your local retail store to bring it in for you.
---
2
Exchange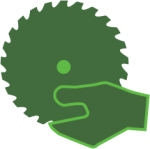 When your exchangeable power tool accessory is dull and it's time to replace it, take it back to your retail store
Even power tool accessories that have been damaged or are missing teeth can be exchanged
Select a new replacement exchangeable product
Take it to the check-out counter
---
3
SAVE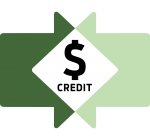 Look for the exchange credit clearly displayed within the white diamond of the exchange symbol—found on every Exchange-A-Blade and RazorBack product label or package (e.g., $15)
You'll also notice on the back of the blade an engraved 12-digit number preceded by the letters EAB—this number is required by your retail store to process your credit
When paying for the new replacement product the exchange credit amount will be deducted from your bill
Over time, you can save up to 40% on the purchase of your power tool accessories
Note: Your retail store can only apply credits towards the purchase of new EAB exchangeable power tool accessories of equal or greater value.
---
Compare for yourself and discover all the benefits of EAB's green exchange system
Buy into EAB's green exchange system and reap the benefits:
save up to 40% savings
enjoy superior performance
it's an easy way to go green
Engineered from the finest materials to exacting specifications, when you buy within the green exchange system, you'll always be guaranteed superior quality. We unconditionally guarantee that all our blades, whether new or remanufactured, meet our high quality factory specifications.
Making a green difference one blade at a time
Every time you exchange tool accessories using the green exchange system you are recycling, reducing waste, and saving valuable resources. Returned products are individually inspected and only returned blades meeting our exacting standrds are remanufactured for resale—the rest are recycled. Thanks to this process, you have helped us to keep millions of power tool accessories out of our landfills.