Razor Back®
---
Blades for the wildly discerning user
An elite and highly popular breed of specialty power tool accessories, Razor Back products are designed to deliver supreme performance. True to their name, RazorBack blades are powerful hybrids that thousands of smart professional users have come to rely on when a job needs to be done well.
Extreme durability
You can count on Razor Back to cut fast, and last the longest in the most extreme of conditions. You won't find a tougher, more durable blade on the market today.
A high performing green option
Razor Back blades are members of our green exchange system and are either exchangeable or recyclable. With every purchase of a Razor Back item, you get outstanding performance and contribute to conserving energy and natural resources while preserving our planet.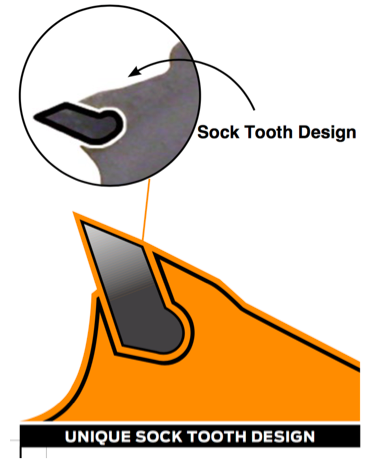 Razor Back product lineup
Start your search for Razor Back power tool accessories now.
Learn about EAB's other brands—Exchange-A-Blade and Stay Sharp.